A new feature film from BalletBoyz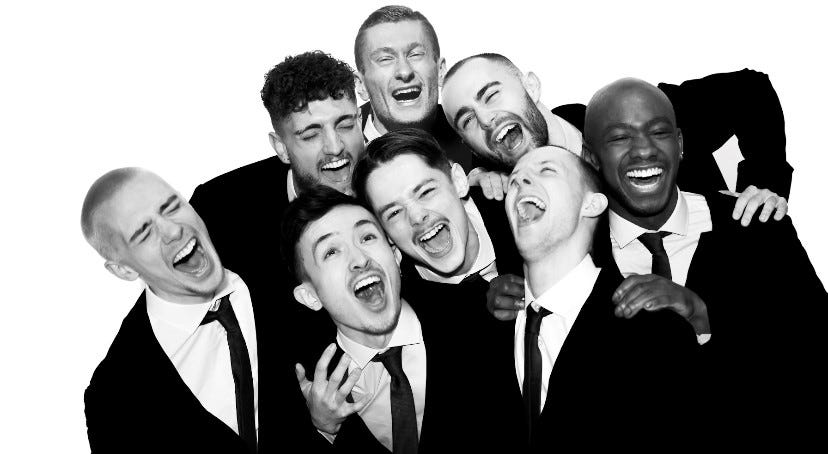 The internationally acclaimed dance company BalletBoyz has announced its return to both screen and stage. In March the company will return to live performance with Deluxe, a double bill fusing dance with original music and film content. Ahead of that, this Christmas, they are set to present their third feature film, Rumpelstilzchen. A Sky Original, the fable is brought to life with an all-star cast including Jane Horrocks. Rumpelstilzchen will be released from 21 December in Curzon Cinemas and on Sky Arts and Freeview on 23 December. Deluxe will embark on a nationwide UK tour from March to May.
An engrossing and original fantasy film, the creative team of Rumpelstilzchen have brought the age-old Brothers Grimm tale to life in a playful novel re-imagining for all ages. In the tradition of the stars of the silver screen the actors communicate the story through movement and gestural narration. Featuring scenes that include a pool of tears, the transformation of straw into gold, a wild wedding reception and a spooky dance around a fireside, the one-of-a-kind film combines theatre, dance, and music. It is a ballet without dancing, an opera without singing, a drama without speaking.
Deluxe was planned for 2020 to celebrate the 20th anniversary of the groundbreaking all-male ensemble, the production was one of the first pieces of work to be adapted in lockdown for broadcast, premiering online and later on BBC Four.
Deluxe sees Shanghai-based dancer and choreographer Xie Xin choreographing Ripple for BalletBoyz set to an original score by composer Jiang Shaofeng. Described by the choreographer as a memory like an ocean, the piece explores movement inspired by the memory of a person and energy that such memories possess. Renowned as the choreographer behind immersive theatre trailblazers Punchdrunk, Maxine Doyle will present Bradley 4:18, as the second part of Deluxe, to live jazz music composed specially for the piece.